Sign up for his newsletter and get one of Rick's ebooks for free!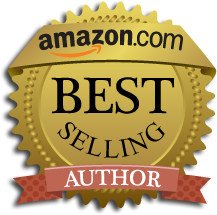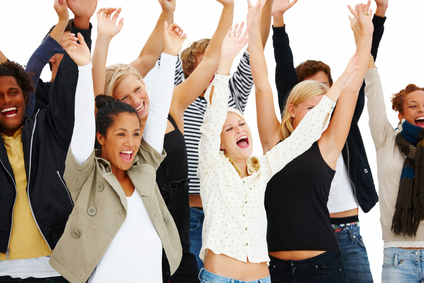 Rick Saldan is an excellent inspirational speaker who tailored the seminar to the needs of the individual students being instructed. This office thanks the Mayors Office of Information Services for having such a vendor.
Timothy K. Lynch
Office of Fleet Management
City of Philadelphia
---
Rick has a magical approach that provides a clear and concise message specifically designed to the needs of his audience. Rick will provide all the motivational magic you will ever need, propelling your organization to the next level of greater success.
Thomas Mulhern
Frontier Communications
---
Rick Saldan is a compelling and absorbing motivational speaker and magician. I have been to five of his Motivational Magic presentations and it is amazing how he keeps our college audiences on the edge of their seats. A highly entertaining performer with great comedy flair. Rich content to increase students' productivity, peak performance and motivation. If you need an outstanding motivational speaker for colleges, Rick is definitely one of the world's greatest speakers and magicians!

Dr. Rob Gilbert, Sport Psychologist,
Montclair State University
---
Rick Saldan has the wit, wisdom and sorcery of a wizard. He has a dynamic personality, and all will enjoy his captivating stories, comedy and magic!

Dennis Slaughter
Credit Suisse First Boston
---
Rick Saldan delivers a first-class show! A pro in every sense of the word. Funny, unique, entertaining and polished.

Brian Letscher, Actor
Hawaii Five-O, NCIS, Cold Case, Law & Order and The Mentalist.
---
Rick Saldan is a wonderful combination of master magician, comic improviser and first class speaker. The audience loved his program, which was music to our ears. If you love celebrity motivational speakers such as Tom Hopkins, Dale Carnegie and Zig Ziglar, then you'll love Rick!

Dottie Burman, President
Burtley Productions, Inc.
---
Rick Saldan is an incredibly talented performer and motivational speaker with great insight. He shares many powerful motivational messages that will enhance your life for the better!

Jack Murray, President
Dream Illusions
---
Rick is one of the best inspirational speakers on the scene today. Funny, fun loving and highly energetic. If you want to make your next event into an extraordinary one, then invite professional speaker Rick Saldan and his amazing Motivational Magic.
Andres Lara, President
Inspiration Times Magazine



Motivational Magic:

12 Secrets for Accomplishing the Impossible

by Rick Saldan

In today's rugged world, every person, every organization and every corporation faces setbacks that hold them back from fulfilling their highest potential. You have often tried to break through these barriers, but they seem impossible at times. You have had some success here and there, but you have longed for the day when you breakout and see wild success beyond your dreams.

Are you facing impossible challenges in your life? Are your setbacks keeping you from who you believe you are destined to become? Does your organization seem to keep bouncing up against invisible walls that block you from moving forward?

This book will teach you how to achieve the impossible and conquer your barriers. How to become the most proficient and competent person you can be. How to live up to all of the rich potential that has been gifted deep within you. Look over this list of dramatic breakthroughs experience by Rick. These are some of Rick's accomplishments and the setbacks he overcame. He will teach you the secrets for using obstacles to propel you forward for amazing breakthroughs like these:

* From fear of heights to over 180+ parachute jumps at 13,500 feet (2.5 miles up!) from a variety of aircraft and helicopters (and a few daring jumps even at night!)

* From failing high school gym class to ranking #12 among 80 other U.S. Marines in boot camp at Parris Island

* From being homeless to earning over $100,000 per year working as the Manager of Technology Education at an international mutual funds firm

* From failing in college-level speaking class (three times!) to award winning presenter earning a living daily speaking in front of audiences

* From low B and C high school student to straight A student (3.94 GPA) at age 45 with a proven system he developed

* From flunking remedial writing in college to writing numerous articles, training manuals and books

* From being told by a leading rheumatologist that Rick was dying of Lupus to daily sprint biathlons (running/cycling) for 2+ hours each and every day

* From bullied, beaten and abused for 15+ years as a highly introverted and painfully timid child to becoming an adult that is outgoing, confident, loving and caring

* From 50 pounds overweight to proper BMI weight in just eight months

What would it mean for you, your business or your people to experience these types of tremendous and unquestionably dramatic breakthroughs? How would it change your life? How would it impact your bottom line?

Let Rick show you the secrets for accomplishing the impossible in your life, your loved ones and your place of business.

ISBN-10: 1974594610

ISBN-13: 978-1974594610

---

Let's Make Toastmasters Great Again!

by Rick Saldan

Toastmasters is one of the most wonderful organizations that the world has ever known. Millions of people have grown immensely through the training, support and friendships gained at the local club level.

Like many organizations, Toastmasters experiences its fair share of attrition. Each year, more than 40% of its members drop off the membership roles. Among those who eagerly join and dream of being a dynamic speaker, only 8% ever complete their first ten speeches.

This book endeavors to give you insights and strategies to counter balance and reinforce your local club. We examine strategies for building up the people you currently have and techniques for recruiting new members. We look at ways for creating an atmosphere that makes people want to come back. We explore ideas for how you can create a club where members eagerly anticipate the next meeting and enthusiastically sign up for roles. We examine the best strategies for designing promotional flyers and press releases.

ISBN-10: 1974592766

ISBN-13: 978-1974592760

---

Spiritual Influences on Classic Literature

by Rick Saldan

Activism can be described as any action that is designed to create change in society. Some activists use tools such as public protests, street marches, public rallies, signed petitions and publicity stunts to get their message out into the minds of the public masses. A skillful writer is an activist of another sort who conjures up a Trojan horse of significantly greater stealth and resilience, because his political or religious platform might outlast his lifetime and be passed from one generation to the next. The writers examined in this book are indeed activists who have launched their message in a rocket-propelled vehicle that will go on and on through hundreds of years.

In this book, we examine six such activists throughout world history that sought to sway, influence and persuade the masses through their stories, poems and plays. Many such writings have become classics of literature. Their works have survived the years and continue to inspire readers everywhere.


ISBN-10: 1974287386

ISBN-13: 978-1974287383

---

Cold War Essays on Societal Breakdown

by Rick Saldan

Not only did many cold war authors write of inevitable self-destruction, but Hollywood also found it profitable to crank out films with apocalyptic themes. Spin-offs included alien invasions, robots taking over, and science destroying mankind. Billions exchanged hands as a result of these early pioneers seeking to persuade the masses to always be vigilant and wary. Cold War citizens were bombarded with the message of a constant threat of nuclear annihilation. Those in decision making capacities leveraged this to increase our government spending to become the highest military budget in the entire world at $1.6 billion per day. Enough to end world poverty and world hunger.

ISBN-10: 1974271900

SBN-13: 978-1974271900

---

by Rick Saldan

Have you or your loved ones ever been the victim of a violent crime? Chances are very high that the perpetrators were already in and out of the corrections system several times. Here in America, the recidivism rate is as high as 77%. If you look at the corrections system in Europe, their recidivism rate is at 15%. That's proof that it can be done. So why aren't we? Why do we allow such a broken and failed concept to continue on and on? What our prisons do excel at is producing graduates who are more intensely violent and better skilled at committing more crimes. Rehabilitation is practically non-existent. This book takes a look into the ongoing problems of our corrections system that nobody seems to want to fix. If the Europeans can fix their corrections system, why can't we? Why not rehabilitate these men and women and help them to integrate as productive members of society?

ISBN-10: 1974267601

ISBN-13: 978-1974267606

---

by Rick Saldan

While it has been years since it first hit the big screen, the life lessons in The Matrix seem much more pertinent today than they did a decade ago. Just as Neo learned everything he always trusted in had crumbled, so we see the fabric of society crumbling around us. Job security is a thing of the past with "at will employment laws" enacted in almost every state. Many large American corporations now have more employees overseas than here in the USA. The middle class is quickly evaporating. More than 50% of American households live from one paycheck to the next. Many college graduates can only find menial jobs while being straddled with huge school loans. All of these trends will continue escalating. How do we cope? We must learn the same lessons as Neo and dig deep within to uncover gifts and talents than can help us to thrive in this challenging new world. We must learn how to set ourselves free from fears, doubts and inhibitions that are holding us back. We must learn the skills that help us to rise to excellence in our fields. We must become master innovators.

ISBN-10: 1974321053

ISBN-13: 978-1974321056

---

Using Theatrical Stage Magic to Assess Cognitive Development

by Rick Saldan

Join us on a whimsical journey using magic and mayhem as a psychological evaluation tool. A satirical look at the world of assessment of the inner workings of the mind through the use of stage magic. I smiled to myself, as comical visions danced through my mind of psychologists all over the world one day employing a similar subterfuge of magical mayhem serving to disguise a psychological intrusion and exploration into the minds of both adult and child audience members, without any of them ever knowing that their inner processes had been probed and duly mapped without ever a wary parent raising a single solitary suspect concern. That is surely one of the great features and benefits of possessing the skill set of being a modern day conjuror and prestidigitator.

ISBN-10: 1974344908

ISBN-13: 978-1974344901

---

Lupus: The Disease with a Thousand Faces

by Rick Saldan

Lupus often dismantles every aspect of lives of victims block by block. In many ways, Lupus can be viewed as a modern day form of leprosy. It's sun sensitive victims often have to hide in darkness because the sunlight causes such extensive pain and a number of other symptoms. Their social calendars go haywire because they never know when the Lupus flare-ups will strike, and all plans have to suddenly be canceled. They agonize because so many around them say things like, "Oh, she looks absolutely fine. I don't think anything is wrong with her. It's probably all in her head." Lupus is a chronic, inflammatory disease in which the body's immune system fails to serve its normal protective functions and instead forms antibodies that attack healthy tissues and organs. Up to 2 million people have been diagnosed with Lupus, making it more prevalent at that time than sickle cell anemia, cerebral palsy, multiple sclerosis and cystic fibrosis combined. Lupus affects 1 in every 185 Americans. There is no cure for Lupus.

ISBN-10: 1974227529

ISBN-13: 978-1974227525

---

Confronting Racial Hatred with Classic Literature

by Rick Saldan

Just when we think that racial tensions have eased, the head of racial hatred rears its ugly head yet again. At times it seems like an endless game of whack-a-mole with no end in sight. We know that racial hatred is passed down through one generation to the next. We must find ways of addressing the issues of racial hatred within our schools. If we stay focused on this objective, it is conceivable that one day we might be able to eradicate racial hatred in a single generation. Just as we did with polio, smallpox, malaria, hookworm and other dreadful diseases. One method of doing this in the schools is by examining classic literature that addresses the topic of racial hatred and prejudice. By creating a classroom environment where young people can safely air their views within the context of discussing literature, we can at least begin an intelligent dialogue. We can eventually train up a new generation of youth that no longer carries the seed of racial hatred. The short stories in this book are two such examples. The two short stories are, "A Very Old Man with Enormous Wings", by Gabriel Garcia Marquez; and, "Battle Royal" by Ralph Ellison. Both of these stories examined in a classroom setting provide opportunity for each student to openly talk about racial hatred and what can be done to eventually rid ourselves from it.

ISBN-10: 1975728254

ISBN-13: 978-1975728250

---

Manchurian Candidates: Fact or Fiction

by Rick Saldan

Does mind control technology actually exist? After the release of the $96M political thriller "The Manchurian Candidate" starring Denzil Washington, it sparked a renewed underground interest in psy ops, mental programming and psychological conditioning techniques to create the super soldier. Has our government used such technology in their programs?

The purpose of this book is to examine the assassinations of President John F. Kennedy and Robert Kennedy and the accused shooters, Oswald and Sirhan. We look at several bodies of evidence that point to the strong possibility of these two being mind control patsies. Facts such as the "magic bullet" theory to explain how the Oswald bullets where able to fly and reverse themselves in mid-air. Or the fact that the three alleged Oswald shots are still nearly impossible to duplicate even today. A fourth gun shot later uncovered.

What of other applications. Can the mind actually be programmed like a computer? Can hidden powers of the mind be developed and reinforced? Is it true that we only use a very small percentage of our overall brain capacity?

ISBN-10: 1975636090

ISBN-13: 978-1975636098
Hire Rick Saldan's Motivational Magic to Energize Your Conference or Special Event!

Rick says, "With perseverance, drive,

and vision, you can achieve what once seemed impossible. I encourage you to strive toward

your vision for a new future -- one that

energizes your gifts, your passions and your untapped hidden potential!"

Rick's ideas, messages, strategies, and first-hand stories of overcoming adversity against all the odds will inspire your people. They become enthused, excited, and committed to take massive action that impacts your bottom line. Your return on investment is powerful.

Rick is a unique motivational

speaker and seminar leader that combines comedy, theatrical illusions and extensive audience interaction with inspirational presentations. He creates a powerful

and enjoyable learning experience,

guaranteeing to make your conference or

special event an outstanding success!

Contact Rick Today!
"Rick's presentation is thoroughly inspiring, entertaining and wonderful!"

Elizabeth O'Keeffe
Random House Publishing
"Rick Saldan has the wit, wisdom and sorcery of a wizard. He has a dynamic personality, and all will enjoy his captivating stories, comedy and magic!"

Dennis Slaughter
Credit Suisse First Boston
"Rick has given of his time, energy and talents to all kinds; from the needy elderly to convicts, from terminally ill patients to runaways. He has strengthened and edified the lives of many."


Captain Ross Schwalm,

United States Marine Corps

"The oohs and ahhs could be heard for miles as magician and motivational speaker Rick Saldan taught students at the Clarence B. Lamb School how to be possibility thinkers."

Dana Forde
The New Egypt Press


You can pause the slideshow by hovering your mouse over the pictures

<!—END OF THE SLIDESHOW SLIDER ************************************************************************************************************************** * -->